Don't Age Meat
in the Heat
From the heart of the Midwest to the busy streets of the Northeast, the G2 & K2 offer features specific to the meat industry including multiple side and rear door options, multi-temp zones, sanitation upgrades to exceed FSMA regulations.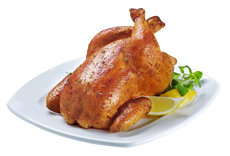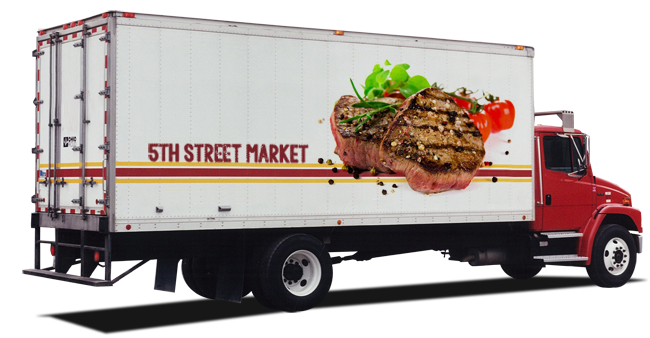 The K2 & G2's new integrated wearband locks out liquids and moisture from entering side wall insulation.
As food safety standards increase, clean up and drainage is crucial in providing the highest levels of customer satisfaction. Kidron fully welded, extruded aluminum floors are watertight and durable.
Total temperature management solutions available exclusively in Kidron's refrigerated distribution products.
Virtually eliminate air passage, holding the cold inside and keeping ambient air out.
Recommended Truck Specifications For The Meat Market.
Request A Quote Today!
K2 Saver

Small Payload

Single Temp

Rear Access

Engine Driven

K2 Value

Medium Payload

Single Temp

Rear & Side Access

Mechanical

K2 Premium

Heavy Payload

Single Temp

Rear & Side Access

Mechanical

G2 Value

Heavy Payload

Single Temp

Rear & Side Access

Mechanical

Cargo / Insulation
Kidron Body Model
K2
K2
K2
G2 Trailer
Temperature Control
20 degrees
20 degrees
0 to 20 degrees
0 to 20 degrees
Doors Opened/Day
6 to 15
15 to 20
Over 20
Over 20
Temperature Zone
Single Temp
Single Temp
Single Temp
Single Temp
Side Wall Insulation
3″
3″
4″
4″
Wearband
No
12″
12″
12″
Rear Grabhandles
Driver & Curbside
Driver & Curbside
Driver & Curbside
Driver & Curbside
Body Dimensions
Inside Length/Height
13'10″/84.5″
19'10″/96.5″
27'10″/96.5″
39'/95.5″
Outside Width
96″
96″
102″
102″
Loading
Hand
Pallet Jack
Forklift
Forklift
Axle
Single
Single
Tandem
 Tandem
Bumper
Air Flow Step Bumper
Rear Impact w/Center Step
N/A
Full Width Rear Impact
Rear Door Style
3 Panel Full Opening
Roll-Up Door
3 Panel Full Opening
Roll-Up Door
Rear Door Kill Switch
Yes
Yes – Wired
Yes – Wired
Yes – Wired
Side Door Location
No
 1 Panel Curbside
1 Panel Curbside
 1 Panel Curbside w/step & platform
Side Door Width
No
36″
36″
40″
Side Door Kill Switch
No
Yes – Wired
Yes – Wired
Yes – Wired
Floor Type
Cargo
Cargo
Cargo/Pallet Reinforcment
Cargo/Pallet Reinforcment
Interior Liner
Kemlite
Kemlite
Armor Tuff
Armor Tuff
# E-Track Rows
(1) Non Recessed
(2) Non Recessed
(2) Non Recessed
(2) Non Recessed
Lighting
Internal Lighting
LED
LED
LED
LED
Rear Frame Lighting
LED-Recessed
LED-Recessed
LED-Recessed
LED-Recessed
Refrigeration
Refrigeration
Engine Driven
Mechanical
Mechanical
Mechanical
Options
Liftgate
None
None
Tuck Under Liftgate
No
Ramp
No
Yes
No
Yes
Cab Service Platform
No
Yes
Yes
No
Door Curtains
Rear Curtains
Rear Curtains
Rear & Side Curtains
Rear & Side Curtains