Nobody knows cold like Kidron. Since 1946, Kidron has been an industry leader in producing innovative refrigerated distribution vehicles designed with cold in mind. We're committed to building truck bodies and trailers that are designed to deliver the best products available in the distribution of refrigerated cargo.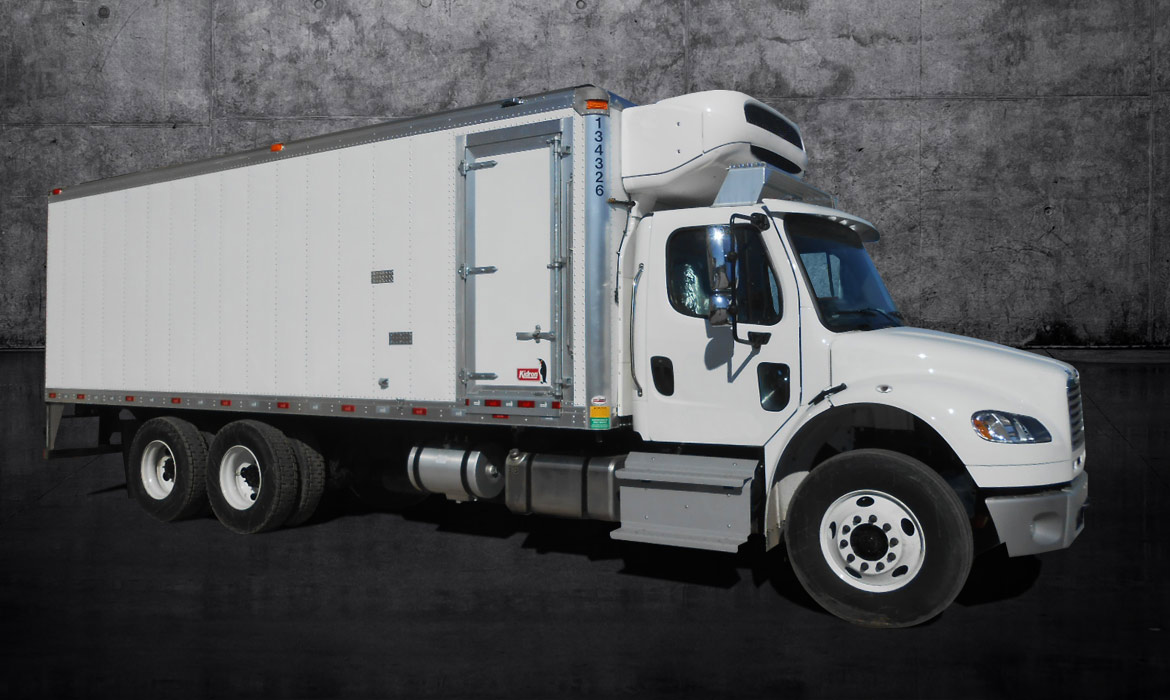 Our truck bodies and trailers are designed for both mechanical and cold plate product protection and set the industry standard for thermal efficiency. We pride ourselves in engineering and producing units that deliver exceptional strength and long service life. We are committed to the highest quality and the longest life-cycle possible and our K2 bodies and G2 trailers are no exception. Every Kidron trailer and truck body is backed by over a half-century of commitment to creating high-value refrigerated distribution units that can handle the rigors of frequent stops and changing temperature requirements.
K2 Truck Bodies
Kidron K2 bodies are made to weather the tough city streets and maintain consistent temperature despite frequent door openings. They're designed for reliably performing in all kinds of adverse weather conditions and safely protecting cargo no matter the distance. As always, Kidron is a step ahead with unique compartmentalization options to simultaneously transport and protect ice cream, milk, meat, produce and other types of cargo.
The K2's Cold Shield temperature management system uses a state-of-the-art foam system to guarantee optimum temperature performance and flatness. The heated-foam system constantly monitors temperature to ensure goods are kept at the right temperature, all the way to their destination.  Optional impermeable ceiling and interior wall liners greatly slow foam outgassing and reduce refrigeration fuel costs.
G2 Trailers
Here at Kidron our Emperor G2 has the extra durability by design to lower your lifecycle costs. With our maximized strength-to-weight ratio, the Emperor G2 trailer introduces a new generation of food service distribution advantages, uniquely designed to increase efficiency and lower the cost of delivering refrigerated products.
The Emperor G2 is designed for the abuses associated with multi-stop refrigerated product distribution. So you can be sure that no matter your destination, your cargo will be able to arrive intact. Our G2 also has customizable details that make a real difference in multi-temp/multi-stop distribution from flooring, rear and side doors, rear bumper and step, side steps and ladders, walk ramps, and interior liners. So you better believe me when I say if you want it, we've got it.
No matter the truck you need or the job you need it for, Kidron's got you covered. Check out the refrigerated trucks and refrigerated trailers we have in stock today!