With summer quickly approaching it means cold ice cream, juicy fruit, and refreshing lemonade. To deliver all those delicious treats to your local grocery store or favorite concession stand, we need refrigerated trucks. Kidron refrigerated box trucks help deliver fresh produce and other perishable freight to all parts of the country.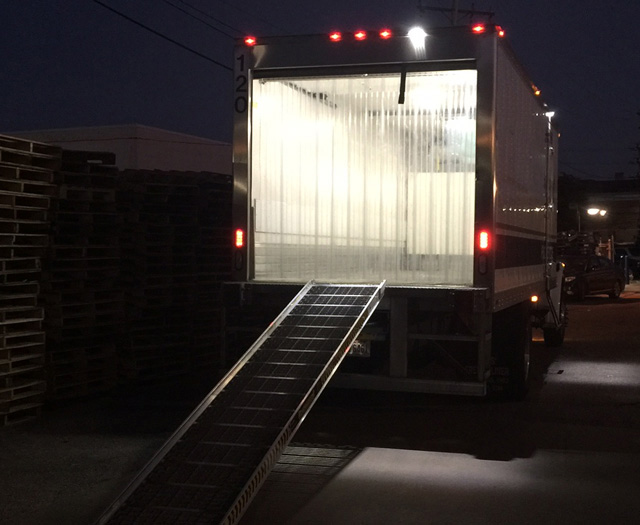 If you are hauling refrigerated freight, it is important to maintain your trailer so you can deliver undamaged and unspoiled goods. With these tips, you can keep your load safe, so everyone can enjoy the tastes of summer.
Wash Out Your Trailer
It is important to wash out your trailer after each load. All Kidron trucks have durable, watertight floors. Our floors are fully welded to make sure they are watertight, with strategically positioned drains to keep cargo dry.
Fuel Up
It is a good idea to arrive at the shipper with a full fuel tank. Some shippers might not let you haul a load with less than ¾ of a tank. Additionally, because most cooling units run off a diesel generator, losing power due to low fuel could damage the load.
Take the Pulp Temperature
It's a common mistake to just rely solely on the temperature gauge inside the trailer. Instead, you should use a pulp temperature thermometer to record the temperature of the goods when they are being loaded and pulp the air temperature often to make sure it has not changed and pulp the load when it arrives at the shipper.
Be Aware of Ethylene Gas
While refrigeration can slow decay of refrigerated cargo, it can't stop ethylene gas from damaging it. Green vegetables and flowers are sensitive to ethylene gas produced by fruits, so pay attention what produce can and cannot be on the same truck.
We hope these tips help you keep a cool and clean refrigerated box truck this summer and the months that follow. If you have any questions or concerns feel free to contact us at any time. We look forward to doing business with you!
Please check out our inventory of Refrigerated Box Trucks for sale!