Kidron Refrigerated Trailer
The invention of the refrigerated truck has changed how food is shipped around the globe. That's why since 1946, Kidron has been an active partner in the truck transportation industry. We are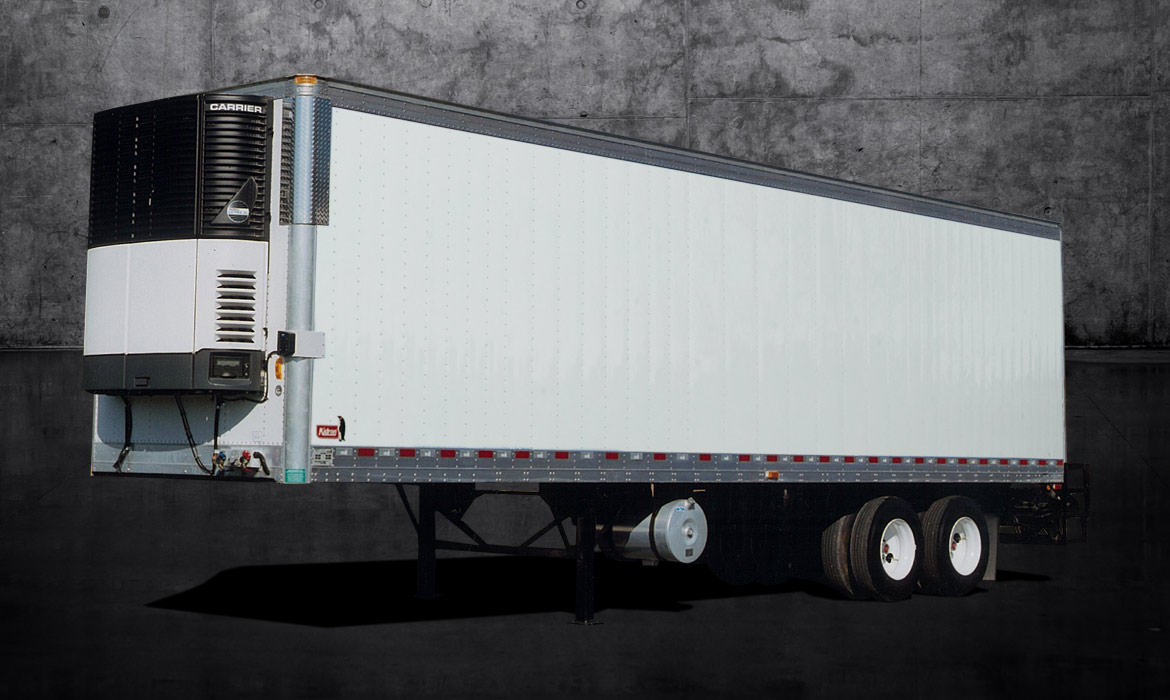 committed to designing and manufacturing truck bodies and refrigerated trailers that can deliver optimum productivity in the distribution of refrigerated cargo. Kidron's refrigerated distribution truck bodies and trailers are designed for both mechanical and cold plate product protection and set the industry standard for thermal efficiency. Under the umbrella of VT Hackney, Kidron has evolved into the leading producer of refrigerated distribution products. All of this has drawn upon our longtime success at engineering and manufacturing units that can deliver exceptional strength and long service life, using construction techniques and materials that result in the lightest possible weight. With our headquarters in Washington, North Carolina, Kidron's manufacturing locations are strategically located to serve a national customer base.
One of Kidron's refrigerated trailers is our G2 trailers. The G2 is backed by over a half-century of Kidron experience in the refrigerated truck and trailer industry, and each G2 trailer is manufactured to Kidron's high standards for quality and durability. They are built to have extra durability by design to lower your lifecycle costs. With maximized strength-to-weight ratio the G2 trailer introduces a new generation of good service distribution advantages, that are uniquely designed to increase efficiency and lower the cost of delivering refrigerated products.
G2 refrigerated trailers are available in industry standard lengths up to 53'. They are also designed for the abuses associated with multi-stop refrigerated product distribution, as well as designed for the flexibility of operation and can be customized to meet your unique delivery needs. With the most custom options in the industry, you can customize the following:
Flooring

Rear doors

Side doors

Rear bumper and steps

Side steps and ladders

Walkramps

Interior liners
So if you are in the market for a new refrigerated trailer, look no further than Kidron's G2 trailers. Feel free to contact us with any questions or concerns regarding our G2 refrigerated trailers. And remember nobody knows cold like Kidron.