Pick Your Flavor
Ice cream comes in many flavors and so do the K2 & G2 featuring multiple rear and side door options combined with your choice of mechanical refrigeration or Kidron's exclusive Vari-Temp cold plate system.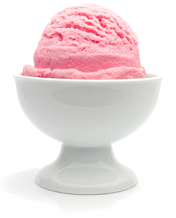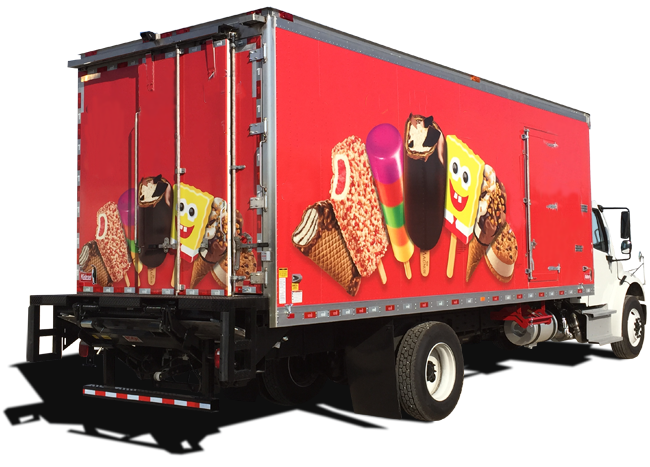 Rear Doors
Kidron offers a variety of rear and side door options essential to ice cream delivery.
Reach In Side Doors
Provide driver access to temperature sensitive products while eliminating temperature fluctuations entering the truck at each delivery.
ColdShield
Total temperature management solutions available exclusively in Kidron's refrigerated distribution products.
Bumpers
Selecting the right bumper can be critical to developing the perfect delivery truck. Kidron provides the widest selection in the industry.
Recommended Truck Specifications For The Ice Cream Market.
Request A Quote Today!
K2 Body Saver

Small Payload

Single Temp

Rear Access

K2 Body Value

Medium Payload

Single Temp

Rear Access

K2 Body Premium

Medium Payload

Single Temp

Rear & Side Access

G2 Trailer Value

Heavy Payload

Single Temp

Rear & Side Access

Cargo / Insulation
Kidron Body Model
K2
K2
K2
G2 Trailer
Temperature Control
-20 to 0 degrees
-20 to 0 degrees
-20 to 0 degrees
-20 to 0 degrees
Doors Opened/Day
1 to 10
10 to 20
Over 20
Over 20
Temperature Zone
Single Temp
Single Temp
Single Temp
Single Temp
Side Wall Insulation
5″
5″
5″
5″
Wearband
No
No
12″
12″
Rear Grabhandles
Driver & Curbside
Driver & Curbside
Driver & Curbside
Driver & Curbside
Body Dimensions
Inside Length/Height
14'/83.5″
18'/89.5″
25'10″/95.5″
26'/95.5″
Outside Width
96″
102″
102″
96″
Loading
Pallet Jack
Pallet Jack
Forklift
Forklift
Axle
Single
Single
Tandem
Tandem
Bumper
Standard Rear Impact
Rear Impact w/Center Step
Liftgate
Liftgate
Rear Door Style
3 Panel Full Opening
3 Panel Full Opening
Low Temp Roll-Up Door
Low Temp Roll-Up Door
Rear Door Kill Switch
Yes – Wired
Yes – Wired
Yes – Wired
Yes – Wired
Side Door Location
No
No
1 Panel Curbside
1 Panel Curbside
Side Door Width
No
No
36″
40″
Side Door Kill Switch
No
No
Yes – Wired
Yes – Wired
Floor Type
Cargo
Cargo
Cargo/Pallet Reinforcment
Cargo/Pallet Reinforcment
Interior Liner
Kemlite
Kemlite
Armor Tuff
Armor Tuff
# E-Track Rows
0
0
0
0
Lighting
Internal Lighting
LED
LED
LED
LED
Rear Frame Lighting
LED-Recessed
LED-Recessed
LED-Recessed
LED-Recessed
Refrigeration
Refrigeration
Self Contained/ Cold Plate
Self Contained/ Cold Plate
Self Contained/ Cold Plate
Self Contained/ Cold Plate
Options
Liftgate
None
None
Tuck Under Liftgate
Tuck Under Liftgate
Ramp
No
No
No
No
Cab Service Platform
Yes w/step & grabhandle
Yes w/step & grabhandle
Yes w/step & grabhandle
No
Door Curtains
Rear Curtains
Rear Curtains
Rear & Side Curtains
Rear & Side Curtains